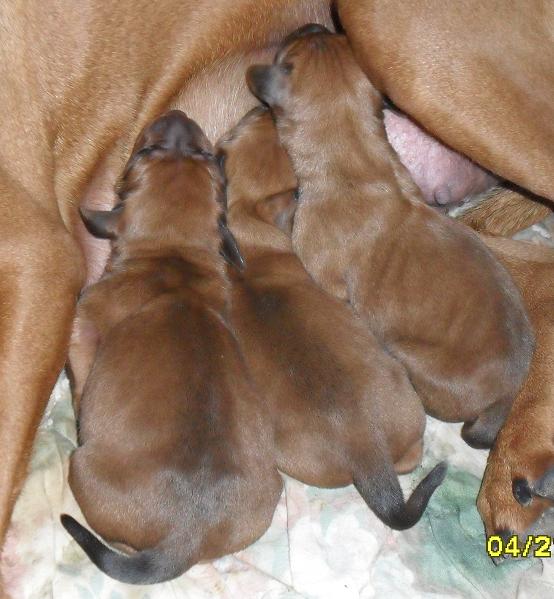 Amber & T-Rex puppies were born April 20, 2011~ A frozen semen litter of ALL BOYS!!! Mother and babies are doing well. The puppies are HUGE-- undoubtedly due to the fact that there were only 3 of them; they had PLENTY of room to GROW!! All pups are 19+ ozs!
Obviously, since there are no females- we, undoubtedly, have some disappointed folks. No one more disappointed than Chris ~ Amber's owner who made the cross for himself and intended on keeping a female. However, we are still very blessed with the beautiful boys that we have.
Watch here as the "big" babies grow.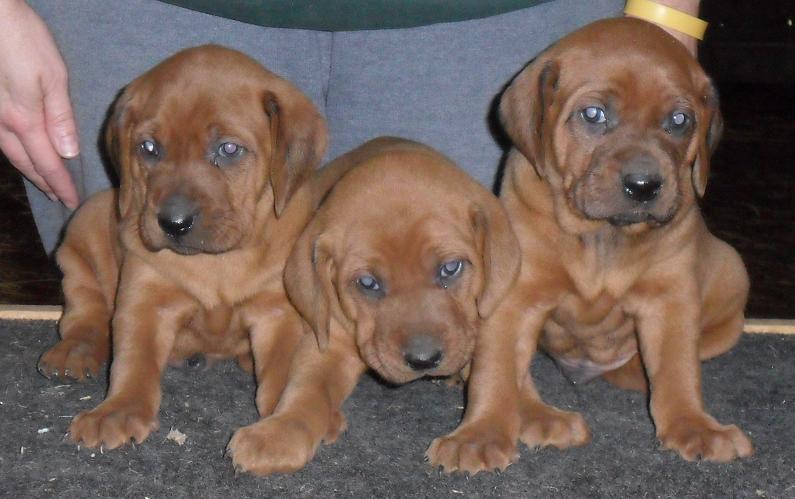 RAPTOR ~ TYRANT ~ T-REX