This is a photo of Rob and I in front of the dock where we ate in South Carolina while at the Purina Banquet. We had an AWESOME weekend.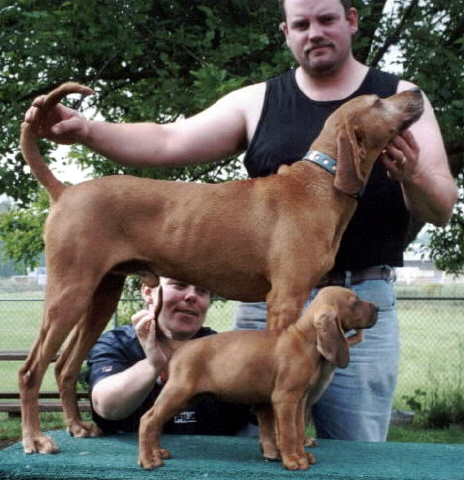 My Dad--- If I could be like dad!!! Razor & his son ~ Tree Rizin' Ben Lilly's Legend AKA Ben
The Superglue that bonds our family.....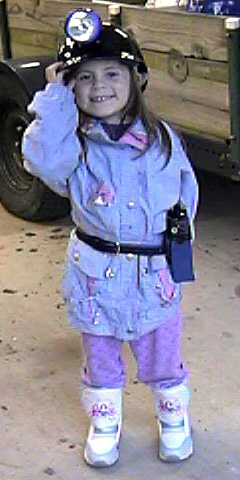 Here's Miz Coonhunter Kadie with her 4th birthday present- her Kitten Kooner II by Nitelite.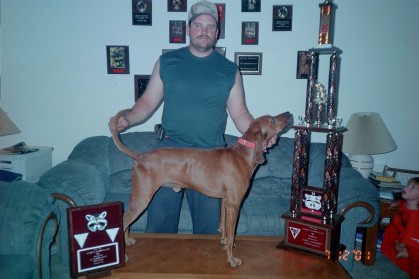 Here is a photo of Rob and Razor with some of their winnings from National Redbone Days. Razor won Overall High Scoring Redbone of Hunt for 2001 bringing in 3 cast wins. Not pictured here: 75 lbs of Purina dog food & a Purina Custom Jacket.
The following year, Katina Won Overall Best Dog of Show at National Redbone Days with GRCH 'PR' Tree Rizin' Triple Crown.